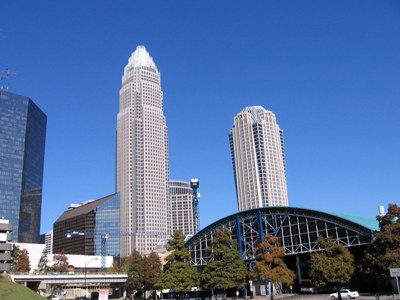 Structural Innovations Engineering & Consulting, PC is a structural engineering company based out of Charlotte, NC specializing in structural engineering and structural inspections. Whether you are conducting structural renovations to an existing structure, designing a new structure (i.e. residential, commercial, industrial, etc…), or are in need of structural inspection on an existing structure, our North Carolina licensed structural engineering company will work with you to ensure successful completion of your project.

Structural engineering in North Carolina continues to grow at an impressive rate, and our structural engineering company is fortunate to be able to serve one of the fastest growing metropolitan areas in the nation. With easy access to areas across North Carolina including Asheville, Durham, Greensboro, Hickory, Raleigh, Wilmington and Winston-Salem, our licensed North Carolina structural engineers are available to provide both structural inspection and structural engineering services. When it comes to our services and the combination of our large service area, our structural engineering company in Charlotte completes both renovations and new construction projects.
By breaking down every metric associated with our client's project all the way to the most efficient materials to use, land usage, project schedule and more, our team of structural engineers are able to present our clients with the most cost effective solution. To help ensure we deliver the highest quality service our structural engineering company remains up-to-date on the North Carolina Building Codes, which regulate ever-evolving design rules and building material usage such as concrete, masonry, steel and timber.
Please call us today to see how our structural engineering company in Charlotte can assist with your next project!
---