Structural Innovations Engineering & Consulting, PC provides structural inspection services in North Carolina and South Carolina, as well as, southern Virginia. Our staff of structural inspection engineers is highly experienced in diagnosing structural issues in buildings. Please see below for the range of structural inspection services we offer.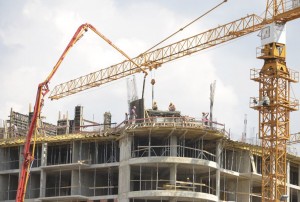 Residential Inspection Services
Our structural engineers have performed over a 1,000 residential inspections to diagnose issues ranging from foundation settlement, construction defects to water and pest damage.
Learn more about our residential inspection services…
Parking Deck Structural Inspection Services
Unknown to many property owners, parking structures require routine maintenance and structural inspections to address issues that may reduce the service life of the structure. Our structural engineers our well versed in the common causes of failures in parking structures, and can work with property owners to determine the appropriate structural inspection and maintenance regime for their decks.
Learn more about our parking deck structural inspection services…
Commercial Structural Inspection Services
Commercial and retail buildings are a big investment, and no one wants to invest in a structure with unforeseen issues. Our structural engineers work with private equity investors and businesses to perform structural condition assessments to help identify issues that may impact the decision to purchase a building.
Learn more about our commercial and retail inspection services…
Forensic Structural Inspection Services
Catastrophic structural failures make headlines. However, structural failures are not always catastrophic rendering the structure unsalvageable. Our structural engineers can perform forensic investigations to determine cause of failure and the suitability of the structure to be repaired.
Learn more about our forensic inspection services…
---