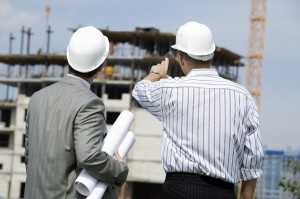 Structural Innovations Engineering & Consulting, PC is one of the few engineering firms in the Carolinas to offer single family home structural inspection services for homeowners and home buyers. Our structural engineers can determine the cause of structural problems in your home including cracks in foundation walls, sagging floor and roof structures, as well as, assess code compliance of undocumented work performed on the home.
Home Family Structural Investigations
Our structural engineers will perform an onsite structural observation to collect the necessary information to diagnose the problems. We will then issue a report detailing our structural findings and recommendations for repair. If needed, we can assist in the selection of a suitable contractor to perform the repairs. It is strongly recommended that our structural engineers review any repairs completed to a home to ensure the work was done in accordance with the repair design.
If you suspect your home has an issue with the structure, then be proactive and contact a structural engineer. Often times, repair costs for structural issues are more economical when found in the initial stages of failure. Additionally, it is important to have a structural engineer review your home prior to any structural modifications or repairs; the building code and permitting authorities require it! A detailed repair plan from an engineer can ensure your home will safely be rehabilitated, and help provide a common basis from which contractors can base their bids.
---