Structural Innovations Engineering & Consulting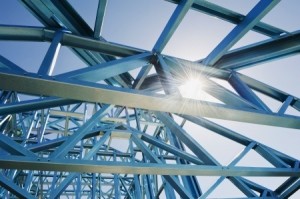 , PC provides a robust suite of structural engineering services. Our structural engineers in Charlotte can serve in the typical engineer of record role; as a specialty consultant conducting seismic designs of building components, mechanical and electrical equipment; and as a third party reviewer checking code compliance of structural designs. Please do not hesitate to contact our structural engineers in Charlotte to see how we can best serve your project's needs.
Structural Design Services
The Structural Innovations design team has well rounded experience that's un-paralleled in our industry. Our structural engineers in Charlotte have executed projects in the residential, commercial and industrial segments of the market.
Learn more about our structural design services…
Seismic Design Services
Our staff of structural engineers in Charlotte have the highest qualifications in the industry. We have licensed Structural Engineers (SE's) in both California & Washington who are intimately familiar with all seismic requirements in the building code, and can assist in designing building component and equipment anchorages.
Learn more about our seismic design services…
Structural Engineering Peer Reviews
Peer reviews are an excellent way to provide quality control through the design process. Both clients and permitting authorities are increasingly requiring peer reviews on projects to ensure code compliance and discover fatal flaws in the design.
Learn more about our peer review services…
---