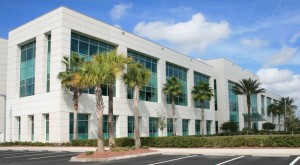 Structural Innovations' experience in designing commercial structures gives us an insider's understanding on how commercial structures are designed and constructed. While commercial structures are designed to last a lifetime, they do require periodic maintenance to ensure their longevity. With the recent downturn in the economy, building owners have reduced their preventative maintenance budgets, and many commercial buildings are starting to show the effects.
Should you currently own or are looking to purchase a commercial grade structure, it is important to have a structural inspection performed to identify any areas of concern. Early detection of structural issues can reduce the capital cost of repairs and the headache that goes along with them. Many commercial structural inspection issues emanate from minor problems that could have been remedied by early detection. We will work closely with building owners and potential buyers to develop an appropriate structural inspection program that will minimize the opportunity for major structural problems to develop.
Different Commercial Structural Inspections
Single and multistory office structures
Single and multistory retail structures
Warehouse facilities
Hotels
Mixed Use
Child Care
Theaters
Churches
Our typical approach to structural inspection is to start by performing a detailed visual observation of the property. The visual observation will document any defects discovered in the visible portions of the foundation and superstructure. Depending on the defects discovered, further testing and investigation may be warranted to determine the most effective course of repair.
---