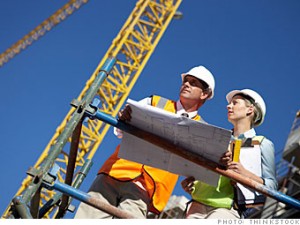 Commercial structural inspections in Asheville are important for both buyers and sellers. The backbone of any structure is the structure. Foundation walls, ceilings, roofing are all important parts of a building. Commercial structural inspections involve checking a building to ensure that there are no structural problems and that the building meets standards.
As a buyer, our commercial structural inspections can help you identify problems in a building before making a serious investment. As the seller inspecting your commercial property can help you correct problems early so that you are able to sell your property at the best possible price and to avoid last minute modifications
We inspect facilities such as apartments, office buildings, hotels, malls, hospitals, convenience stores, industrial buildings and other commercial units. Our inspection services are in accordance with the industry standards.
Our commercial structural inspections Asheville NC evaluates all the key components of the commercial structure including the plumbing systems, attic, crawl spaces and ceilings, balconies, electrical systems, heating and cooling systems, floors, walls, railings, exterior and interior walls, parking areas etc. We do not inspect coolers, refrigerators, storage tanks and other speciality equipment. However we can organise to have your industrial equipment inspected by professionals who offer the service in Asheville NC , upon your request
The main aim of commercial structural inspections Asheville NC is to provide a written report detailing issues discovered during the inspection process and advice on the best way to fix the problem. As a seller the report is important as it can help you make necessary improvements to your commercial units to increase their market value, make the sale process faster, avoid being exploited by buyers who look at problems to bargain for a better price, and help you make necessary changes to meet standards.
As a buyer, you can use the report to help you identify serious problems in a commercial unit before investing in it, use the problems found to bargain for a better deal, or request the seller to make repairs to the building to avoid the repair costs.
The commercial structural inspection report includes a visual assessment of the condition of the structure, plainly showing any existing and potential problems. We provide the report a few days after we have completed the inspection. A report outlines major and minor repairs, estimated costs to help give buyers peace of mind on the property they are about to buy and provide sellers with important information to help them fix any issues found in their property. We write the report in simple English to help you understand. You can contact us anytime if you have any questions regarding the report
---