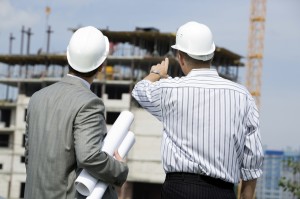 Commercial structural inspections Atlanta help to assess the physical conditions of various commercial structures and to communicate the findings to policy makers, investors, building owners and tenants. Conducted by inspectors, the aim of structural inspections is usually to avail actionable information to the inspector's client, which may lead to the property's maintenance, renovation, component replacement, cost estimates, buying, or selling.
Types of Structures Inspected
Primarily, the inspections are visual, with the inspectors making careful observations, producing written and photographic documentation, which are then compiled into formal reports. A broad range of commercial structures are usually inspected, including office buildings, strip malls, apartments,multi-family buildings,hotels,motels, schools,medical and dental offices. Also, car dealerships, mobile home parks, industrial buildings, churches, restaurants,  warehouse buildings, homes, multi-use buildings, condos, manufacturing and light industrial buildings.
Different Types of Inspections
There are different kinds of commercial structural inspections Atlanta. First, the due diligence (pre-purchase) inspection offers a clear picture of the condition of a property before it is purchased. The inspection report highlights the liabilities and allows the buyer to make an informed decision. Secondly, the tenant inspection alerts the tenant of current and potential damages before a triple net lease so that the tenant can negotiate for appropriate lease terms. Course-of-construction inspections are performed to ensure that constructions go according to plan while pre-listing inspection is done to furnish the property owner with information on critical structural issues that may dissuade potential buyers when the property is listed.
Benefits of Commercial Structural Inspections Atlanta
The first benefit of commercial structural inspection Atlanta is problem identification. Comprehensive inspections can identify obvious and non-obvious damages and structural frailties. Secondly, the inspections paint the overall picture of the condition of the property and allows for informed decisions by property owners, leasers, and buyers. Thirdly, after the inspections, the property owner can know exactly the degree and number of damages, and the kinds of upgrades and repairs to perform. Similarly, the inspections instill confidence and peace of mind in the people involved in transacting the inspected property.
Why Hire Professional Structural inspection Companies?
The quality of inspections and reports will depend on the skill, training and experience of the inspectors. While poorly trained and unqualified commercial structural inspections Atlanta personnel will charge lower fees, unobvious structural damages may be missed, resulting in inaccurate decisions based on incorrect reports. Hiring professionals help property owners, buyers and sellers to receive comprehensive reports that reduce investment risks. Besides, professional inspectors offer fair, objective and independent evaluations, and may offer specialized inspections such as radon, termite and mold evaluations that are hazard-free and safe. Indeed, hiring commercial structural inspections Atlanta experts ensures access to expertise, clear communication, thorough investigation, research and ongoing support. Contact us here for more information.
---