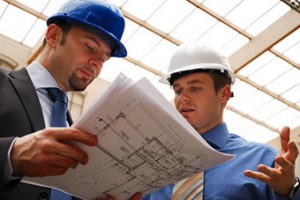 Whether you are looking to invest in an existing building, looking for a house to lease, or you are a business owner who is looking to learn more about your property before it is renovated or listed for sale, it is highly recommended that you look for an expert company that offers commercial structural inspections Raleigh. These are professionals, who take time to inspect a number of commercial buildings such as office spaces, retail space, light industrial, restaurants, multifamily units, hotels, senior housing, motels and any other special purpose buildings that are considered as commercial units.
Advantages of Commercial Structural Inspections Raleigh
Working with Structural Innovation professionals who offer expert commercial structural inspections Raleigh ensures the unit you are working with is well inspected and you will be given a comprehensive report on the current state of the building. Some of the things that are included in the inspection include key components of the building such as the attic, ceiling, roof, interior walls, exterior walls, electrical, restrooms, plumbing, foundation, floors, basements, crawl space, air conditioning and heating systems as well as parking areas. This will allow you to know whether you are supposed to do renovations or move into a building that will pose risks after occupancy.
In addition to the above, companies that offer commercial structural inspections Raleigh services also offer inspection of specialty equipment such as coolers, refrigeration units, storage tanks, commercial ovens and other industrial equipment. The company that you decide to work with should also be able to offer other additional services such as infrared thermal imaging that is used for energy loss surveys, flat roof scans and electrical inspections. From this you should be able to get a well written report that will help you make a wise and informed decision when it comes to making decisions in regards to selling, purchasing, improving or maintaining property.
When looking for the company that offers commercial structural inspections Raleigh, it is important to make sure you look for one that has a good reputation if you would like to get perfect results after they are done with the task at hand. One of the best ways to find this out is to seek reference from people who have worked with the company before as they are usually in a better position to reveal whether the company will end up delivering or not. It also helps to find one that offers competitive prices so that you don't have to put a hole in your wallet to get the inspection done.
---