Published on December 3, 2013 by Structural Innovations in Roofing Structural Engineering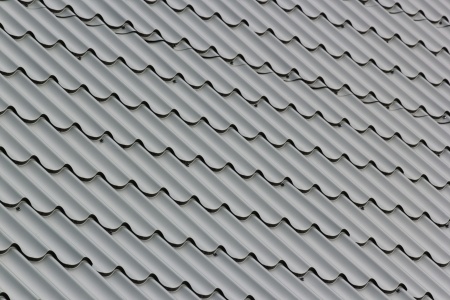 The best upgrade you can do to your home is to install a steel roof. It's also an investment that costs you once and lasts for over 30 years. It's durable and resistant to inclement weather conditions, and just what your home needs for long lasting protection from the harsh elements.
Whether it's straight or curved in shape, traditional or modern, flat or undulating, the freedom that comes with steel roof decking has revolutionized architectural styles over the years. Besides their aesthetic qualities that people love, enthusiasts refer to them as mechanically strong, fire resistant, tight and durable, offering the best solution for an individual's needs. Due to its versatility, the steal enables designers some of the most common topologies and varied covers: talk about sandwich covers, profiled panels and those specifically covered by tray or tiles.
Steel roof decking offers real advantages to consumers when it comes to renovation or setting up new construction. Because it's durable and recyclable, this type of roof offers long-term sustainable investment in quality. Once you fit it, you are covered. Again, the steel deck comes with a wide range of finishing accessories to complete this task. They come with gutters, downpipes, edge finishing and flashings.
Steel Roofing Options
This type of roof has been divided into several categories, so you can choose depending on your needs and budget. Steel roofing options, include:
Roofing Sheets. 

The construction industry is not likely to abandon the idea of roofing sheets. Even though there are many roofing sheets to choose from, the ultimate roofing sheet will win based on both quality and design. You will find corrugated sheets, galvanized steel, coated stainless steel and many more. These are also available in different shapes, sizes and gauges.

Corrugated Steel Roofs. I

t's the most common type of roofing found in factories, warehouses, sheds and residential houses. They are light in weight and inexpensive. However, problems can occur if it is not installed properly. This may result in leaks and defects that can cause additional problems. 

Stone Coated Steel Roofing. 

It offers an upscale appearance and is nearly impossible to copy by other types of shingles. We've seen them commonly being used on Mediterranean style residential homes, and their paints are quite sharp. They also come with unique colors which are very rare to come across.

Steel Shingles. 

They look like asphalt shingles, though steel shingles offer a better warranty in terms of harsh climatic conditions. Many homeowners prefer them because they are only made up of strong materials dedicated for roofing purposes. Steel shingles are a feast to your eyes, fire resistant and light in weight. 
Maintenance
You can effectively reduce leaks by covering the roof every two years. In addition, the coating should be ideal for your type of climate. In warmer climates, you can use white to reflect the heat. On colder climates, you can use grey layers to absorb and retain heat.
Many businesses that involve themselves in structural engineering know exactly what type of steel roof is the best for your climate. If you are not sure, ask. Consult an experienced professional before buying a steel roof that will serve you for more than 30 years!
---