Published on January 30, 2023 by Structural Innovations in Structural Additions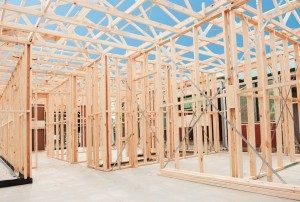 Structural additions to single family homes can be a great way to increase the size and value of your property. Whether it is an addition to increase storage space, or a larger extension for an additional bedroom or living area, making structural changes to a home is a great way to invest in its future.
When planning structural additions, the first step is to consult a qualified designer or contractor. Your local building department will also have information about permits and zoning regulations that you will need to follow. Plus, they can help you coordinate with any other local entities that must be involved in the project, such as utility companies and HOA boards. It is important to familiarize yourself with all the regulations in place, as well as any costs associated with the project before you begin.
Once the layout and aesthetic design of the addition is in place, it is time to begin the structural design. The overall size and purpose of the addition will affect the overall complexity of the structural design. For example, a bedroom addition may require new foundations for the addition, reinforcing existing foundations of the original portion of house along with the necessary framing to form the walls, roof and ceilings. The construction materials utilized for the structural design should be consistent with the existing house, be locally available and fit the experience level of the contractor.
Key building elements to remember in the design of the addition are the foundation, wall framing including window and door headers, structural beams, floor joists, ceiling joists, roof rafters and sheathing. The roofing materials must be chosen by taking into account the local climatic conditions, and style/geometry of the existing roof. Thermal insulation, energy efficient doors and windows should meet the requirements of the local building codes in place.
In conclusion, making structural additions to a single-family home can be a great way to add value and extra space to your property. However, it is important to do your research and consult with experts to ensure that the addition meets all the necessary building code requirements, as well as any local zoning regulations. With proper planning and execution, you can make an addition to your home that will last for many years to come.
The staff of Structural Innovations are happy to assist in providing consulting services through your planning and design phases.
---