Published on April 6, 2015 by Structural Innovations in Structural Engineering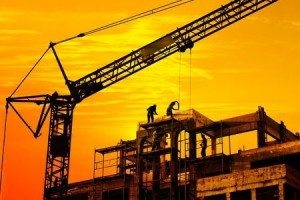 Structural engineers and civil engineers operate in similar arenas and people often confuse the roles and responsibility of each. This month our team would like to help you distinguish between the two fields with the information found in this article.
Structural Engineers
Structural engineering is a sub-division of civil engineering. It involves the analysis, design, construction and maintenance of structures such as bridges, towers and buildings.  This discipline is offered as a separate discipline in colleges and universities at the postgraduate level. Those who have specialized in this field are referred to as "structural engineers."
Civil Engineers
Civil engineering is among the oldest engineering disciplines; its history dates back when people began developing civilizations. Civil engineering is broad and encompasses structural engineering, transportation engineering, environmental engineering and geotechnical engineering.  However, practicing civil engineers specifically are engineers who typically design the grading, storm water collection/retention systems and roadways on a given site.
Generally, the differences between the two include:
Civil engineers practice the more traditional disciplines in the field of Civil Engineering such as designing the grading, storm water retention and runoff systems
Structural engineering deals with the construction, design and maintenance of load bearing structures.
The difference and similarities among structural engineers and civil engineers are valuable to recognize. Both perform specific duties within the construction industry, and will serve in different roles on a given project. Engineering firms, such as Structural Innovations, provide leading structural engineering services including anything from design services to seismic design services and more.
Contact us today (704)-910-8397 to learn more or to have any questions you may have answered by one of our specially trained professionals!
---