Published on January 30, 2023 by Structural Innovations in Structural Engineering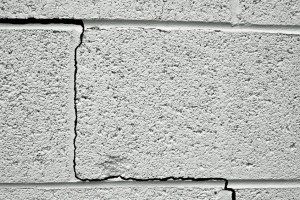 Structural repairs of residential foundations are essential for maintaining a home's integrity and safety. While modern building materials, such as concrete, are designed to be durable, foundations can eventually develop cracks that may affect their ability to support the structure properly. In the piedmont regions of North Carolina and South Carolina, these cracks are generally caused by consolidation of the soils below the foundation and/or improper subgrade preparation. Therefore, it is important to have a professional structural engineer assess these faults in order to determine the best course of action.
In general, structural repairs can range from performing crack repairs to underpinning of the foundation. Before beginning any structural repairs, an engineer will first need to assess the condition of your foundation. This involves inspecting all of the components, including the footer and sill plate, floor and walls, and any additional supports. The engineer will also likely measure the impact of any soil movement on the foundation. Once the structural engineer has determined the best course of action, the engineer will prepare the necessary repair design with supporting specifications presented in either repair drawing(s) or reports.
When it comes to repairing cracks in the foundation, there are many options available. The most common repair option is to use epoxy injection, which involves filling the crack with an adhesive material and then injecting it with a special compound. This helps to create a bond between the two sides of the foundation, which prevents further cracking. However, crack repairs do not address the underlying soil conditions.
If the existing cracks are too large, the structural engineer may recommend either underpinning the foundation or, in extreme circumstances, a complete reconstruction of the foundation. Common methods of underpinning include installation of deep foundation piers such as helical piers, push piers or micropiles. Newer methods available such as deep foam injection can be used in certain circumstances.
Any structural repairs must be undertaken with the utmost care and caution and under the guidance of a structural engineer. It is important to ensure that all of the steps are carried out in accordance with the engineer's specifications and local building codes. Additionally, you should always work with a qualified and experienced contractor who specializes in foundation repairs. By doing so, you can minimize any issues that could arise and prevent further damages or costly repairs.
---